Made some progress over the last couple weekends. I ended up needing to use the Nissan starter because it doesn't have a nose over the gear. It happens to have the same gear as the slant starter, so I can use the slant ring gear on the flywheel. I was able to fit it into the same location as the stock starter with the use of an adapter block.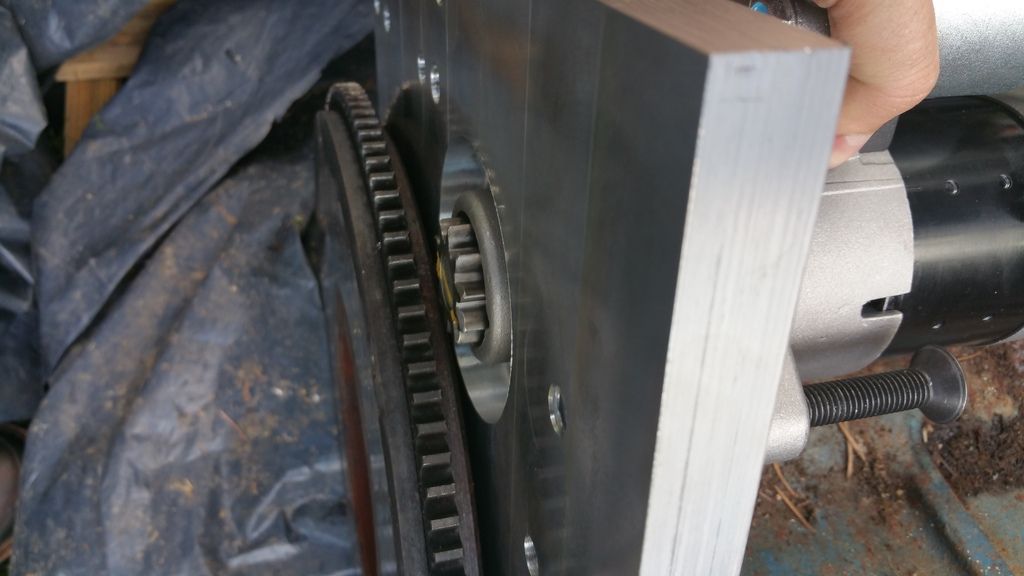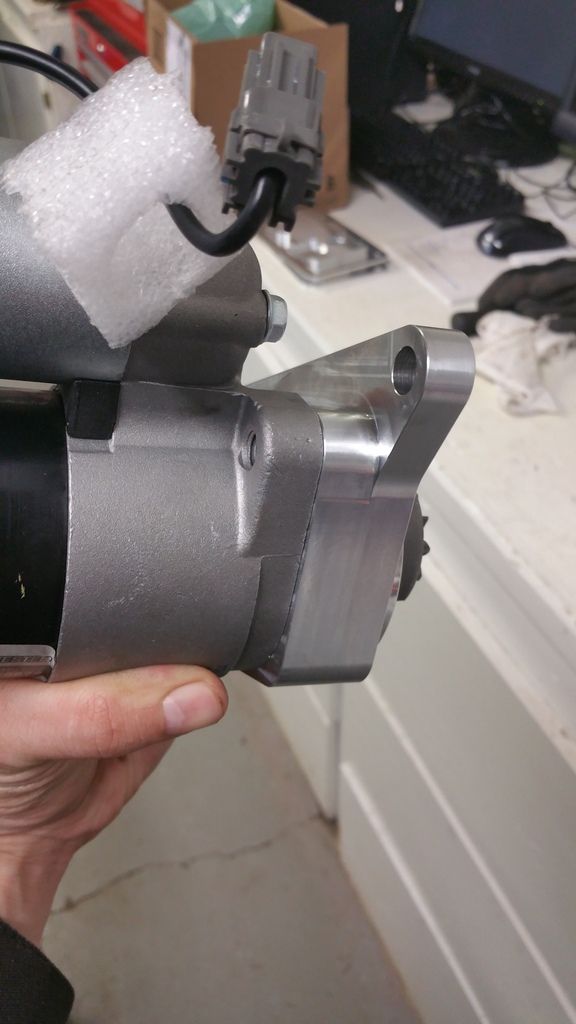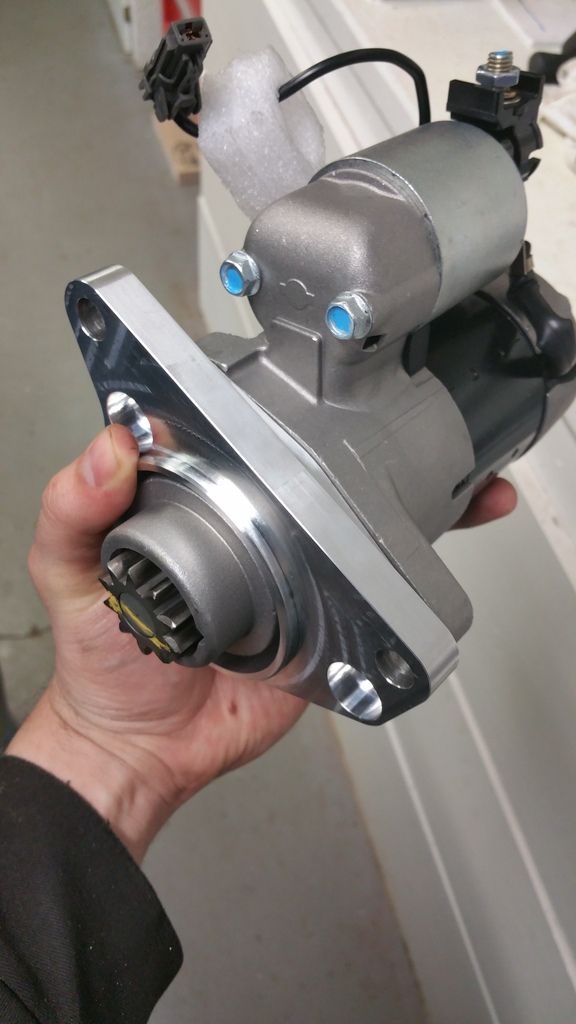 Next up is finalizing the flywheel dimensions. I should be receiving my ring gear and friction insert later this week. I think I have all my adapter plate dimensions dialed in enough to make an official one that covers the whole bellhousing face. I've just been making 10in wide versions because I had the stock left over from another job.
I'm pretty sure I'm going to be able to build a trigger wheel into the back of the flywheel with dowel pins for EFI. I still have to confirm a couple dimensions, but I will be able to thread a hall sensor into the lower portion of the adapter plate and pick up the pins in a 36-1 pattern. I am also making the center of the flywheel hold the Nissan pilot bushing so we don't have to press an adapter bushing into the crank.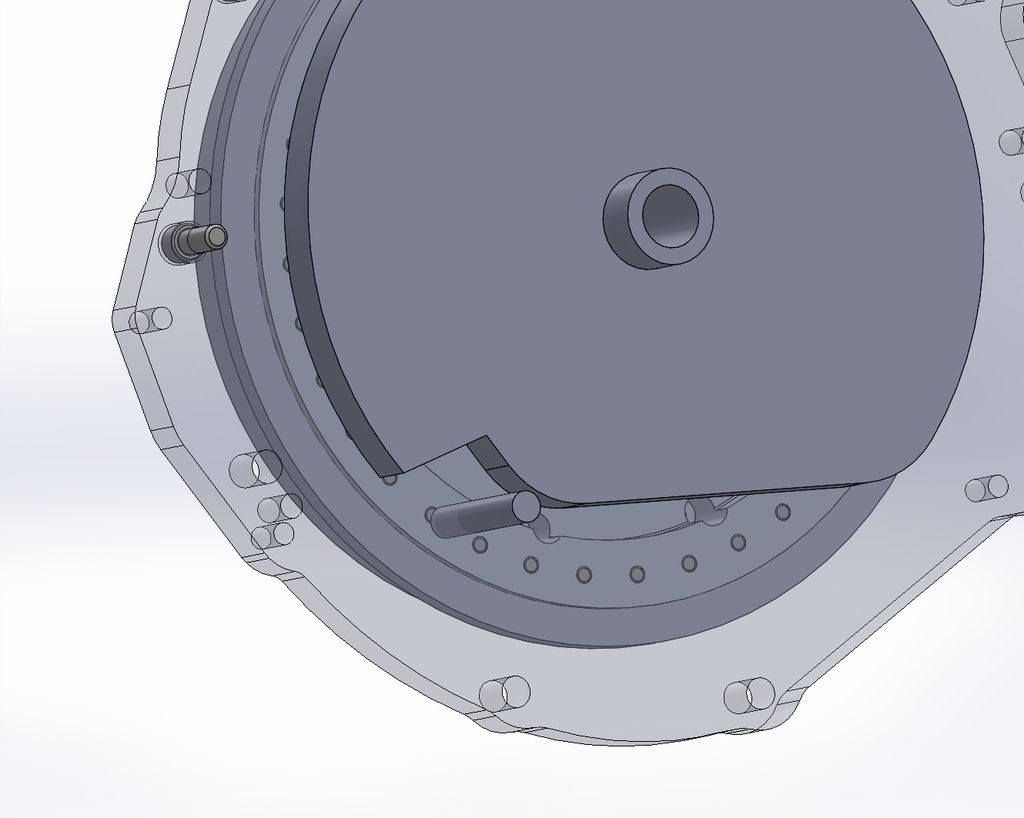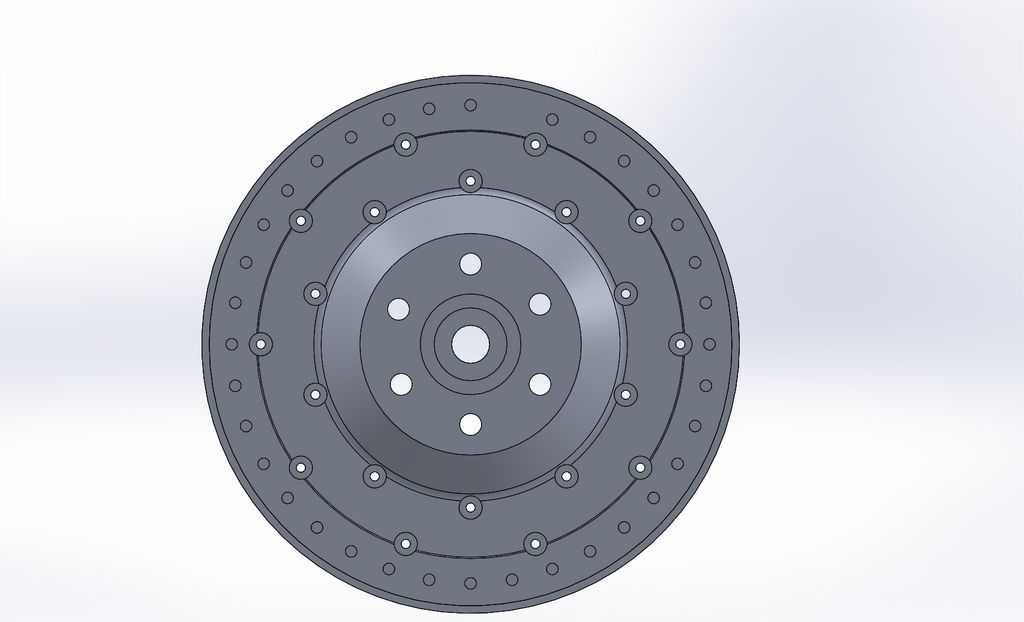 Do you guys think I need to incorporate the mounting holes for the bracket that bolts to the drivers side of the engine block? I know the bracket is different on auto and manual cars. The adapter plate is looking like it will be .725 thick, so it will be pretty rigid. I am able to retain the use of all the holes on the northern hemisphere of the engine block.
Here is a preference question. Would you guys rather have me maintain the use of metric bolts from the transmission to the adapter plate, or should I convert them to 7/16-14 or 3/8-16 like the block bolts? They are not used for alignment, only clamping. There are a couple holes that go into the transmission that are threaded M10x1.5 for the original starter locations and the very bottom two bolts so there would still have to be a mix of metric and inch. It's not a big deal either may for me.